Ondeh-Ondeh Cake
Regular price

Sale price

RM139.00

Unit price

per
(Min. 3 Days Advance Order)
Ondeh Ondeh Cake - A Malay Signature Kuih Flavour
Ondeh Ondeh is a popular traditional Malay dessert made of glutinous rice flour, grated coconut, and gula melaka (palm sugar). It's usually shaped into small balls and rolled in more grated coconut, giving it a unique texture and flavor. Now, imagine this classic dessert transformed into a delightful cake, infused with the pure pandan leaf extract, premium gula melaka, and extra virgin coconut oil. That's exactly what you'll get with our Ondeh Ondeh cake!
One of the key ingredients in our Ondeh Ondeh cake is the pure pandan leaf extract. It's a complicated process to extract the essence of pandan leaves, but we believe it's worth it for the authentic taste and aroma. First, we carefully wash the leaves and cut them into small pieces. Then, we blend them in small batches and fill them into "丝袜" (a thin cloth used for straining) and squeeze the extract out by hand. The extract is then left to sit overnight for 24 hours to get the most concentrated essence possible.
The premium gula melaka that we use in our cake is also an essential ingredient in this recipe. It's made from the sap of coconut palm trees and has a unique caramel-like flavor that perfectly complements the pandan extract. We source only the best quality gula melaka to ensure that our Ondeh Ondeh cake is of the highest standard.
Finally, we use extra virgin coconut oil to give our cake a moist and fluffy texture. This healthy oil is known for its numerous health benefits, including being rich in antioxidants and aiding in weight loss.
Order now and experience the taste of this unique and delicious cake that will surely leave a lasting impression on your taste buds.
Ondeh-Ondeh Cake是馬來西亞的特色糕點,而我們的版本則將這個經典口味轉化成了一款美味的蛋糕。
它以新鮮的斑蘭葉提取物和優質的椰糖為基礎,加入了香濃的椰絲和頂級的初榨椰子油,製成了一款口感柔軟、香甜可口的蛋糕。

這款蛋糕絕對是椰子控和甜品愛好者的最愛,同時也適合任何場合,不管是作為生日蛋糕、下午茶,還是在派對上招待客人,都是絕佳的選擇。
Allergens

Allergen: Milk & Dairy Product,Egg,Wheat,Fish Gelatin,Nuts as Macaron Deco
Serving Size / Weight Information

➤ Size: 6", Serving: 4-8 pax, Weight: 680g++
Storage Information

➤ Keep refrigerated (0 - 4°C) for at least 20 minutes upon receiving.
➤ Refrigerate your cakes in chiller if you plan to serve them at a later time.
➤ Best consumed within 1 days. The cake can last in the chiller up to 2 days.
Notes

All pictures shown are for illustration purpose only.

Actual product may vary in size, shape, weight due to they are made by hand.
Share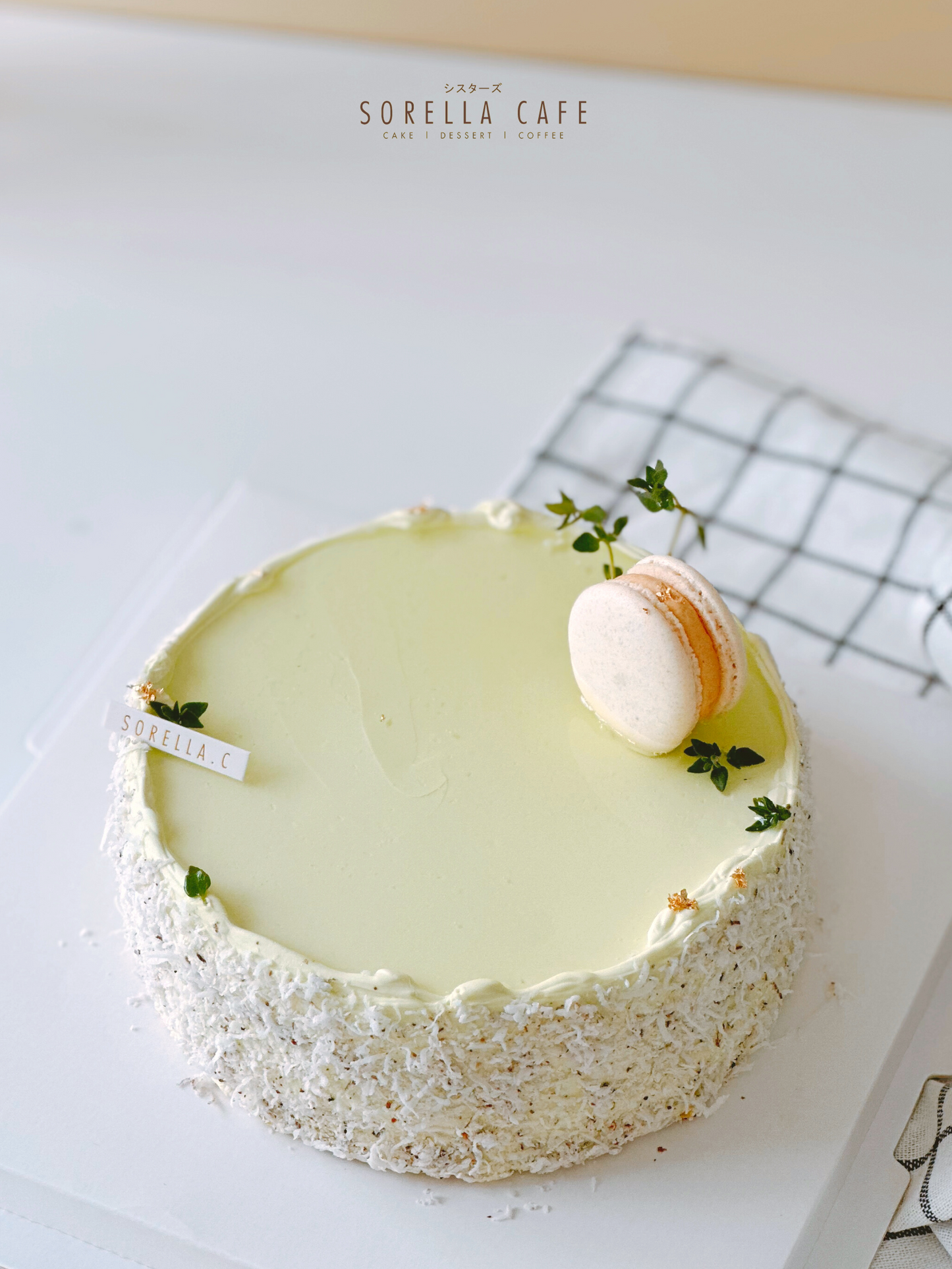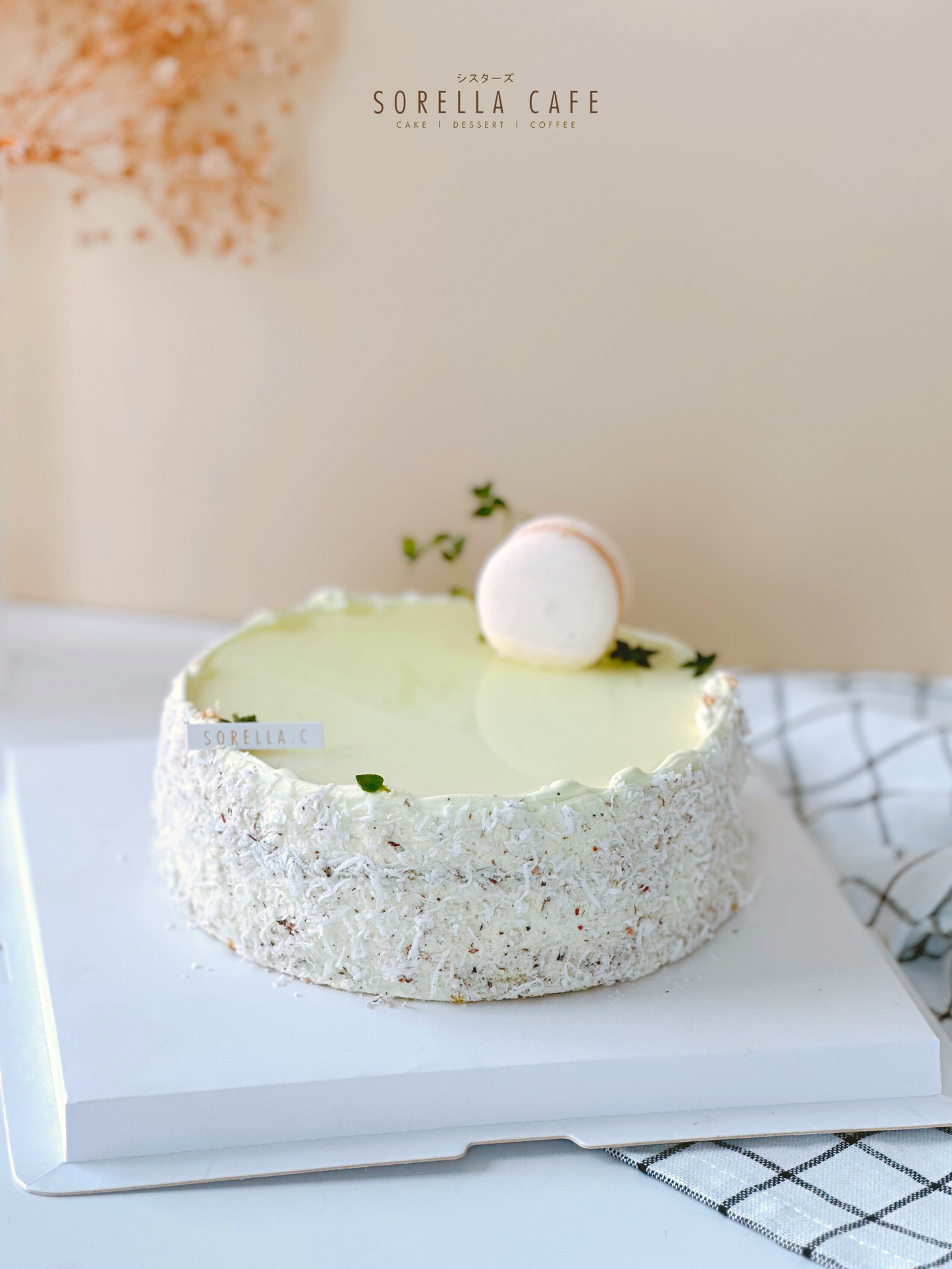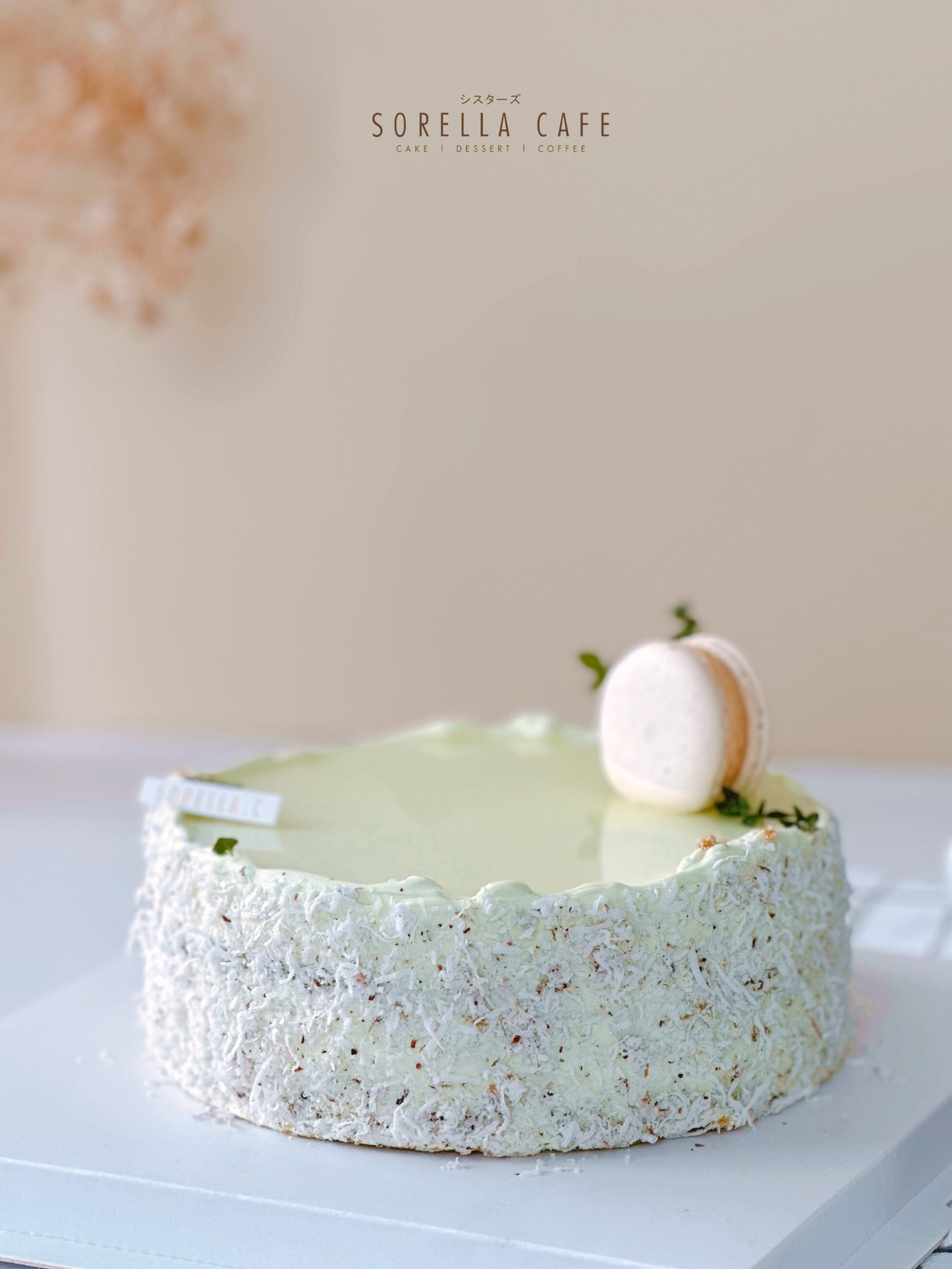 Choosing a selection results in a full page refresh.