Crystal Gelee Fruit Cake
Regular price

Sale price

RM149.00

Unit price

per
(Min. 3 Days Advance Order)


The cake is made with a soft and delicious sponge that's filled with up to 7 types of mix fruits, including kiwi, strawberry, grape, peach, lychee, blueberry, and pomegranate. The combination of these fruits creates a burst of flavors in every bite, making it a popular choice among both kids and adults.
To finish it off, the cake inner covered with a smooth and creamy white chocolate ganache that adds a touch of sweetness and elegance. The crystal clear fruit jelly on top of the cake makes it not only delicious but also visually stunning.
Perfect for any celebration or as a special treat, our Crystal Gelee Fruit Cake is sure to impress your guests and satisfy your sweet tooth.
Order now and experience the delightful mix of flavors and textures in every slice.

這款蛋糕採用柔軟可口的海綿蛋糕,蛋糕裡充滿著多達7種混合水果,包括奇異果、草莓、葡萄、桃子、荔枝、藍莓和石榴。這些水果的組合在每一口中都會帶來爆發性的味覺體驗,因此深受兒童和成年人的喜愛。

為了完美的味覺體驗,蛋糕內側含有白巧克力醬,增添了一絲甜蜜和優雅。蛋糕上的水晶清澈的果凍不僅美味,還讓人賞心悅目。

無論是慶祝活動還是特別的美食享受,我們的水晶果凍水果蛋糕都能讓你的客人感到驚喜,並滿足你的甜蜜渴望。
現在就來訂購吧,品嚐每一口中的美妙風味和口感。

Allergens

Allergen: Milk & Dairy Product,Egg,Fish Gelatin,Wheat
Serving Size / Weight Information

➤ Size: 6" , Weight: 600g++, Serving: 4-8pax
➤ Size: 8" , Weight: 900g++, Serving: 8-10pax
Storage Information

➤ Keep refrigerated (0 - 4°C) for at least 20 minutes upon receiving.

➤ Refrigerate your cakes in chiller if you plan to serve them at a later time.

➤ Best consumed within 2 days. The cake can last in the chiller up to 3 days.
Notes

All pictures shown are for illustration purpose only.

Actual product may vary in size, shape, weight due to they are made by hand.
Share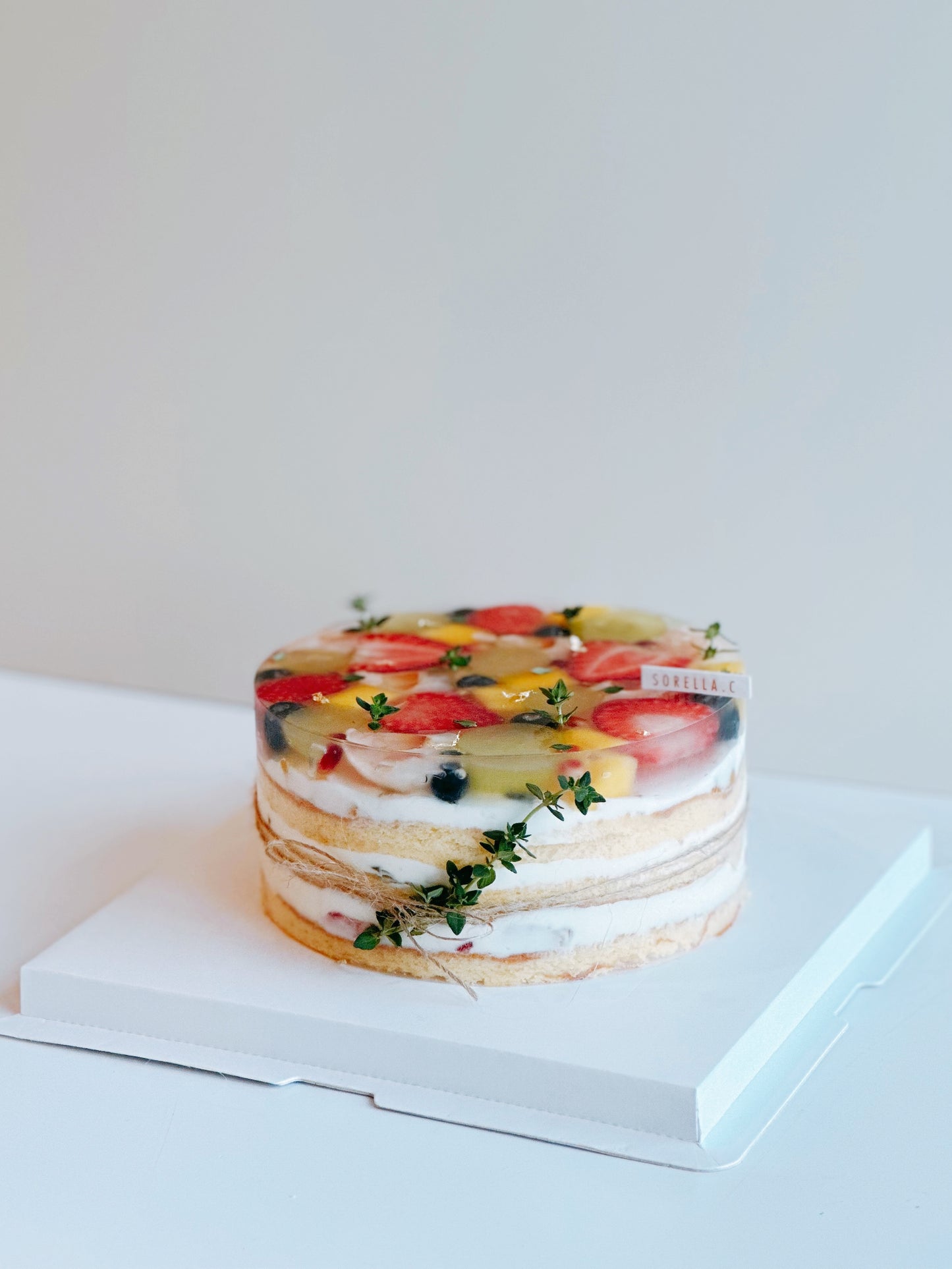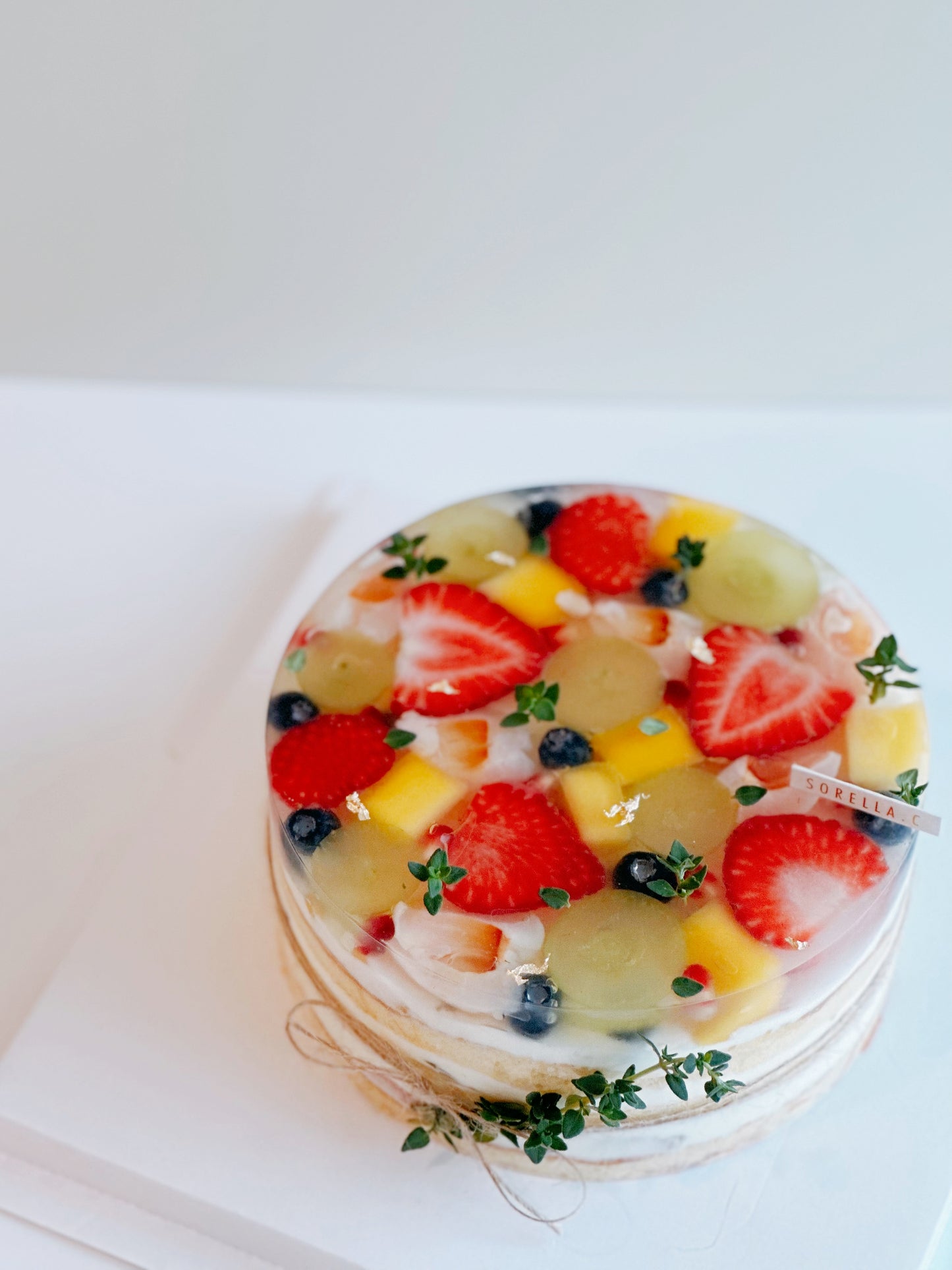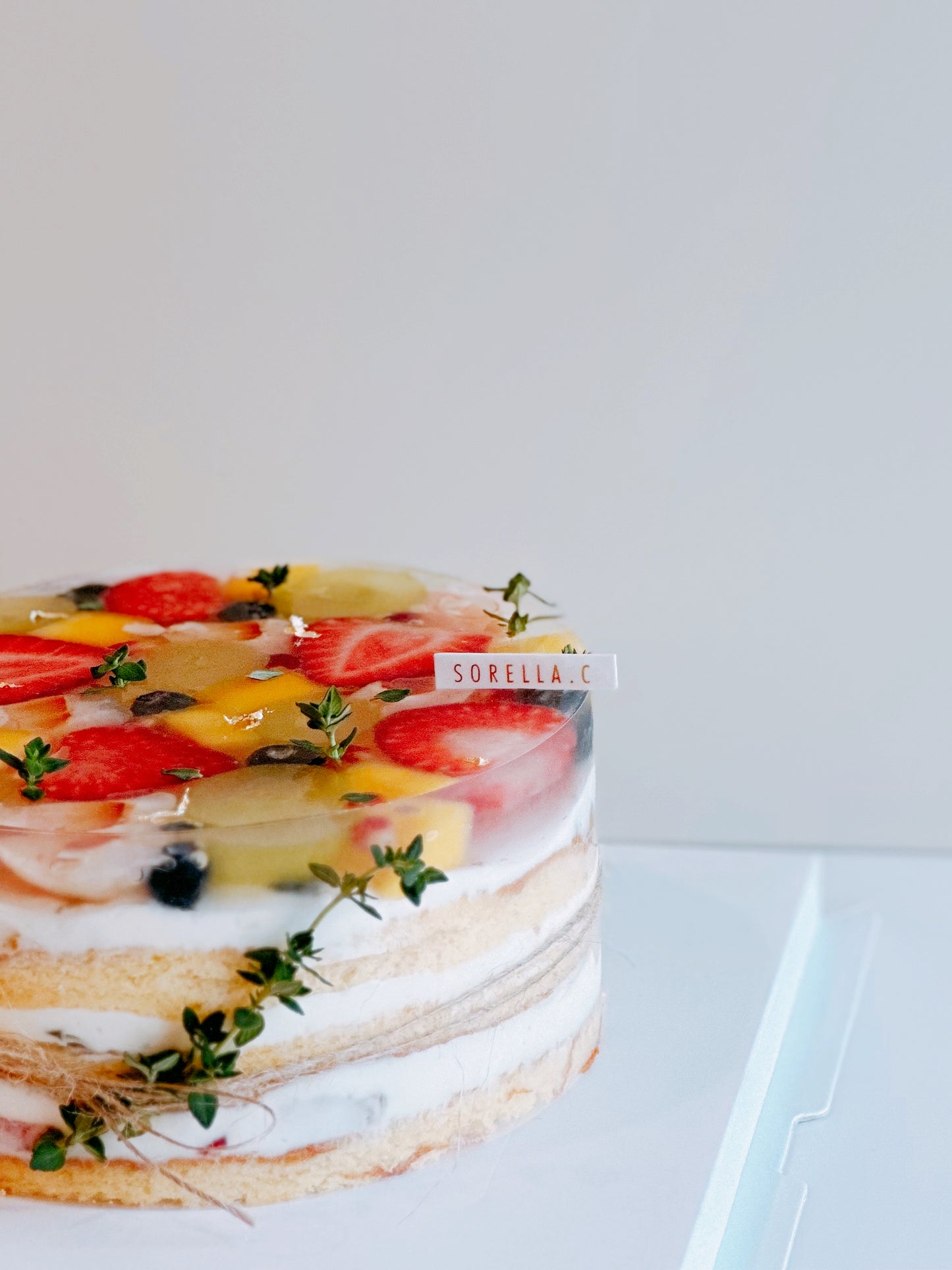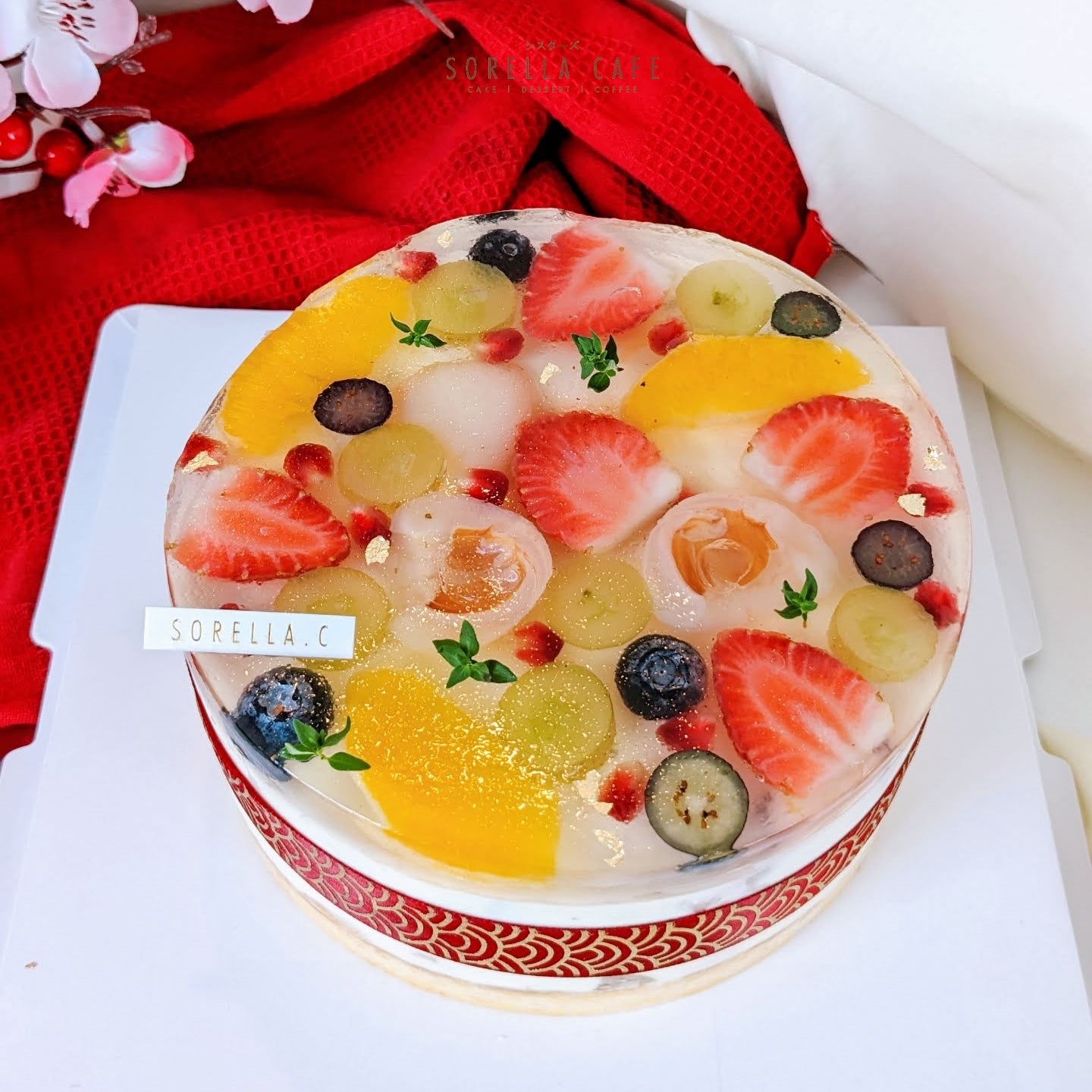 Choosing a selection results in a full page refresh.